Personal tools
Set up the secure wireless network in Windows XP
Microsoft Windows XP WPA Setup
ICTP offers a secure wireless network that can be accessed by WPA Compliant Cards. Please follow the procedure listed below to enable WPA for your wireless adapter. If you have any problems please contact us.
If have not done so, use the Windows Update tool or go to http://windowsupdate.microsoft.com to get the newest updates or patches for your operating system.
You will need any of the following:
Windows XP SP 2
Windows XP Service Pack 1 and HotFix 815485
Other 3rd-party WPA supplicant
Visit your manufacturer's website to download and install the newest drivers or firmware for your wireless network card.
Enabling WPA Authentication and Security
1) Click the Start button at the bottom, then select Control Panel, then Network Connections and right click on your wireless network card and select Properties. Click on the Wireless Networks tab.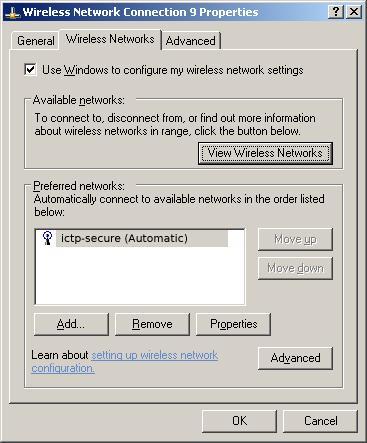 2) Click Add at the bottom. For Network Name (SSID) enter ictp-secure. For Network Authentication select WPA to setup the network connection for WPA compliance (note: WPA and WPA-PSK are not same thing and selecting WPA-PSK will not allow the connection to operate properly). For Data Encryption select TKIP. Make sure that your settings match the picture below.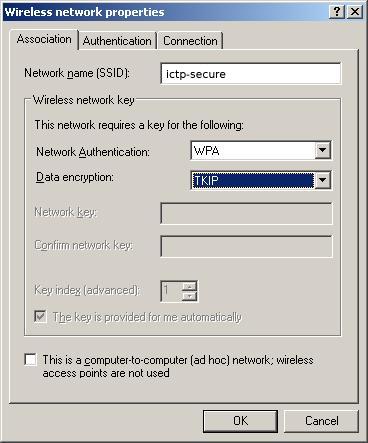 3) Select the Authentication tab. For EAP Type select Protected EAP (PEAP), then uncheck and turn off Authenticate as computer when computer information is available.
4) Click the Properties button and make sure that the Select Authentication Method is set to Secured Password (EAP-MSCHAP v2) then click the Configure button at the bottom. Uncheck and turn off Automatically use my Windows login name and password.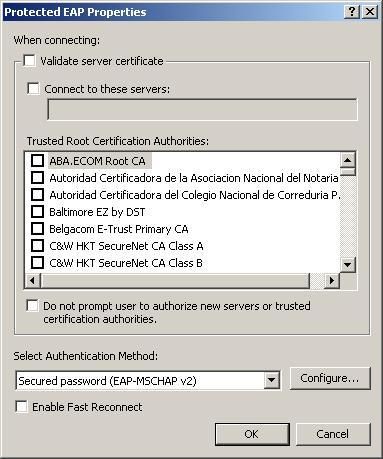 NOTE: On some Windows XP computers, it is necessary to disable "Validate Server certificate" in order to have your username and password verified and to obtain a connection.
5) Click OK buttons and close any Windows to exit the configuration. In a few seconds, the network card will contact the "ictp-secure" network. Click on the bubble that at the bottom right hand corner to login.

6) Enter your ICTP user name and password. Then click OK.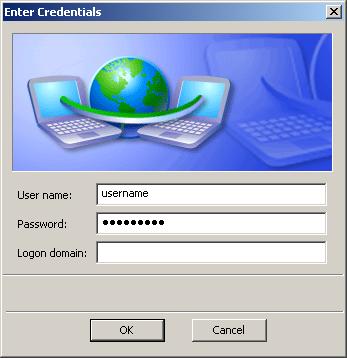 7) The wireless card with authenticate and send you a security certificate. Click the bubble at the bottom right hand corner and click OK to accept.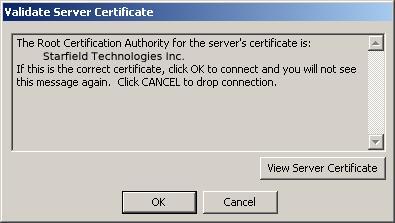 8) You are now connected to the WPA enabled, ICTP Secure Network.