Personal tools
Look for quarantined ("spam") messages
Where to find quarantined ("spam") messages
Our mail server scans incoming messages and marks suspicious ones as spam. Until September 2011 these messages where kept in a separate quarantine on the mail server, but now they will be moved into a folder named "spam" of the recipient's mailbox. To prevent the spam folder from filling up, messages will be deleted automatically after 30 days.
In order to see the spam folder, a user has to subscribe to it. This is done as follows:
Subscribing to the spam folder in Thunderbird
From the File menu, select Subscribe..., look for the entry spam and tick the checkbox, as in the screenshots below.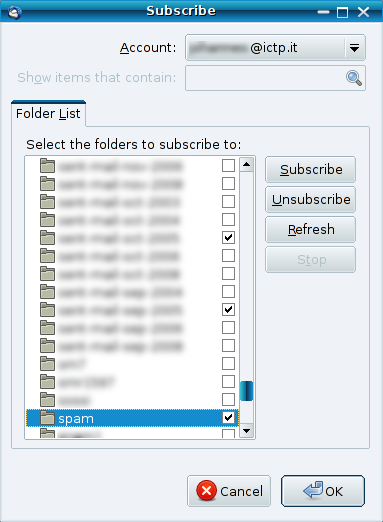 Subscribing to the spam folder in Webmail
Click on the Folders link on the top of the web page and look for Subscribe/Unsubscribe section of the Folders page. If spam is listed on the right-hand side, select it and click on the Subscribe button.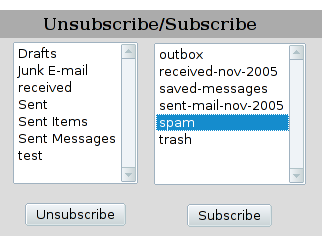 Reporting spam
If a spam message sent to you was not caught by our system, you can report it by bouncing or forwarding it to the address spamreport@ictp.it.